Affilorama Review – Let's Dive into It!
There are many affiliate programs online that claim to make you "BIG BUCKS", Affilorama is one of them!
We are a member of Affilorama and therefore we are in a position to give you an impartial review to help you make an informed decision, (don't you think? :-))
Are you thinking of joining Affilorama, but not quite sure then keep reading as you may have all your questions answered.
Is Affilorama a Scam or what?
Before we continue, we would like to give you the good news that the Affilorama is not a scam! So relax and keep going.
What is Affilorama?
As you probably already know, Affilorama is an online educational marketing program, which gives you a lot of training and lessons in the form of videos and written text. It has hundreds of hours of video lessons to teach you all about affiliate marketing.
Do you want to learn to create your own website?
If you want to LEARN to create your own website like ours, then CLICK HERE to join a learning platform for FREE and learn at your own pace with video tutorials. Once you've joined, we will see you on the other side to help you out too.
CLICK HERE to read our review about this amazing learning platform, if you want to know more.
Founder of Affilorama
Affilorama was founded by a very successful affiliate marketer called Mark Ling in 2005. He is the owner of "Jamorama" and "Rocket Piano" too.
More about Affilorama
The main focus of this program is to give you a step-by-step guide to learn and build an online affiliate marketing business successfully. It is targeted to complete beginners to all the way to advanced affiliate marketers, so it is an all in one package.
Let's discuss the pros and cons
Pros:
You can join for free and get access to the basic material
you will be taught all you need to know about affiliate marketing and then convert the learning into making big dollars
You will have access to an enthusiastic community where you can get a lot of help and support to drive your success forward
Cons
Various memberships available and each one has an upsell
The Founder Mark Ling will not be answering all your questions by himself but rather other members within the team
response to your question/queries does tend to take time
some contents within their training lessons are outdated which is frustrating. For example backlinks and private label rights, which can be implemented on your website. Let's discuss these below:
Backlinks – This is no longer valid when Google Panda and Penguin was launched and consequently will have a negative impact with Google rankings. Since Google is the biggest search engine and you will be relying on them to drive traffic to your website. Affilorama teaches a lot about backlinking, approximately 25% out of the learning material. THIS IS A BIG WASTE OF YOUR TIME!
Private Label Rights (PLR) – This is to do with the duplicate contents. Google used to allow PLR contents strategy. However, when Google Panda was introduced, all duplicate contents are seen as poor quality and as a result your rankings will drop drastically. SO AGAIN, this is big waste of your time!
Membership Types = free membership and premium membership
These are the differences in price and what you will get:
Free membership
We must say you will get quite a lot of learning from Affilorama, ALL FOR FREE. They give you around 20 hours of video tutorials and other forms of education. So we are quite impressed by this as it's not going to cost you anything!
Don't think because it's free it's not going to be quality learning as the free material is valuable enough to help you set the foundation for your business. You will learn the basics of affiliate marketing, for example, how to build your website, create contents for Pay Per Click (PPC), and also Search Engine Optimization (SEO).
Premium Membership
If you are serious about your business and want to take it to the next level, then we recommend going premium as its contents are good enough for the money. With $67 dollars per month, you will be learning far and beyond skills and tactics to earn more than a good living. But again, it all depends on how much effort you put in the learning and apply effectively to your business.
We have good news for you – you can trial their premium membership for the first month FOR ONLY $1. After that it will resume to their normal monthly fee of $67 per month. However, you can also cancel you premium membership anytime you want.
What's included in the premium membership?
You get to scratch the surface with the free membership in comparison to the premium membership. Here, you will get hundreds of hours of complete in-depth training of all aspects of affiliate marketing. You will learn about product creation, affiliate blogging and so much more. You will also get a free hosting for 15 domains. So we think you will agree with us that it's a pretty good deal.
Be warned, that Affilorama will be convincing you to join their premium membership during the period of your free membership. It is a business at the end of the day so you should expect this. The only question you should ask yourself, "is it worth it, me going premium?" We think it is – however, there is a better program and for cheaper. Click here to read our review.
Upsells to AffiloTheme, Affiloblueprint, AffiloJetpack
AffiloTheme
AffiloTheme allows you to build your website with extra features within WordPress such as Affiliate Link Cloaking, squeeze page, header creator, pop over generator and opt-in form templates. This will cost you $97.
Is it worth it? Is it required? Short answer is NO! It's definitely not worth it and all this can be learnt from our NUMBER ONE recommended program.
AffiloBlueprint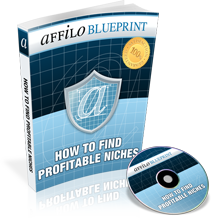 This is where you will get Mark Ling's very own methods and step-by-step blueprint of creating a website, contents and getting them to get ranked. The difference between this and the premium membership is the involvement of Mark Ling (the owner of Affilorama), and how he started his business from scratch and made it a great success.
There are hundreds of videos to cover from building your website to contents creations to get ranked on Google, Yahoo and Bing. You will also have home-work to complete at the end of each video lesson. The videos are great and can be understood and followed by someone new to the online business world.
Do you know how much this is going to cost you? It's a big $197 payment as a one-off.
Is it worth it? Is it required? We don't think so! Here is an alternative program where the owner shows and teaches exactly how he made millions, which is part of their premium membership, and without any additional costs or upsells.
AffiloJetpack
This product is for you if you don't have enough time to invest in your business. It will do around 80% of your business work for you, but the other 20% will have to come from you. But we must say and advice against AffiloJetpack because you won't be learning much to understand your business, creating your website and placing contents yourself and getting them ranked. REMEMBER KNOWLEDGE IS POWER!
Guess how much this product is going to cost you? $497, yes you read it correctly, a whopping $497 plus you have to buy your own domain costing around $10 per year. You will also need to spend a further $20 per month to sign up for an auto-responder service.
Is it worth it? Is it required? Most definitely NOT! Our humble advice is for you to learn as much as you can right from the beginning. This way you will have knowledge and control over your business.
How much help will you really get from Mark Ling?
Being an owner of a very big business, the answer is pretty obvious. He does and will help you but not to the level you would need and want, as he is managing many projects. So the reality is, you will get very little communication from him. But the good news is Affilorama has an amazing community to look after you.
Is Affilorama a good learning platform for you?
If you have got a lot of money put aside then it is for you as the program is going to cost you quite a bit. We think it's value for money, but there are better programs for a lot less membership fees and you will also get better learning.
The downside with Affilorama is that it takes a long while to set up your website and get the rankings as the learning tutorials they have in place takes a lot of time and effort to go through them. To make any money, you will probably be looking at a quite a few months.
If you can't afford the premium membership then you have access to their free membership to learn the basics at least. Or you can join another program as a starter member which includes two free websites including hosting, ALL FOR FREE for life!
How much will Affilorama cost you?
Free membership – $0 per month (join here)
Premium membership – $67 per month (we recommend another platform)
AffiloTheme – $97 one-off (we don't recommend this)
AffiloBlueprint – $197 one-off (we don't recommend this)
AffiloJetpack – $497 one-off (we don't recommend this)
Our final word to you
If you have some capital and you are looking into starting an online business, then Affilorama is a good place to start. But just keep an eye on your finances and be cautious about their upsells. You will learn some valuable information about affiliate marketing to make your business a success. So we do recommend it but at the same time we recommend a better program that will cost you peanuts! So go and check it out.
All the best to you for your bright and successful future.
If you have any questions or comments, please feel free to leave them in the comments section below and we will be more than happy to help you out.
Your pals
Habib and Rani